Vision
Solving Social Problems in Sri Lanka through Entrepreneurship.
Mission
Creating the best 100 Social Entrepreneurs in Sri Lanka whilst fostering their benevolence and innovative spirit hence promoting Social Entrepreneurship globally.
The objectives of the club
To nurture confident and responsible social entrepreneurs with a positive mind-set.
To provide continuous mutual assistance to those interested in starting their own business.
To give members exposure to the practical business world and consequently developing their business insights.
To provide a platform for innovators to interact and in turn create the synergy needed to provide the best opportunities for success.
To bring social issues into light and motivate others to take actions in mitigating and eradicating them.
To brighten the lives of people in need through companionship and monetary aids.
The club will
Advocate friendship, good fellowship and a mutual understanding among all the members and encourage oneness and togetherness.
Take suggestions from members on actions to eradicate and mitigate social problems in Sri Lanka and implement them.
Strive to promote social entrepreneurship within Sri Lanka and within the global community.
Organize workshops and motivational seminars with the valuable support of the University Lecturers as well as experts in the business field.
Give members the opportunity to participate in both university level and international level competitions representing the university.
Shoulder the organization of university level competitions that promote social entrepreneurship and innovation.
Produce and promote sole proprietorship as well as partnerships among members of the club.
Direct the members towards their preferred fields of interest and connect them to relevant sources of expertise.
Initiators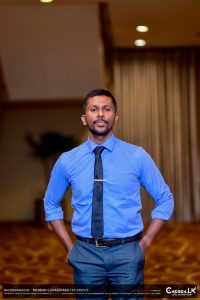 Executive Board 18/19
Executive Board 19/20